John Sculley persuaded the engineering, sales, training, marketing, and PR employees of Apple to help Aldus; simultaneously, he worked with Aldus to fill Apple's needs for product information, copies of the software, and analysis of the hardware needs of corporate customers.
Additionally, he proselytized desktop publishing to journalists and pundits. To both internal employees and external parties, John was Mr. Desktop Publishing.
If desktop publishing had failed, it would have been John's fault. Since it succeeded, it was many people's idea. (Such is the nature of a champion's life.) Here are the key takeaways from John's success with desktop publishing:
IDENTIFY A SINGLE POINT PERSON IN EACH ORGANIZATION
The partnership's success can't be built on a matrix where everyone contributes a slice of his time. At least one person—and at most two people—in each organization should be designated as a partnership champion.
MAKE SUCCESS OF THE PARTNERSHIP THE SOLE GOAL OF THE CHAMPION
For the point people, nothing but the partnership should matter. Thus, champions can seldom be executives because executives always have something else to do.
EMPOWER THE CHAMPION
Making a partnership work involves cutting across internal departments, priorities, and turfs. It can require stepping on people's toes and getting them to do things they don't want to do.
Thus, management must empower the champion with authority to make things happen. It's also helpful to have a name that sounds similar to the CEO.
Accentuate Strengths—Don't Cover Weaknesses.
A third flaw in the Apple-DEC alliance was that it was built on weakness: both organizations were trying to alleviate fundamental gaps in their product offerings. The philosophy was, "You cover up our weakness, and we'll cover up yours. Together, we'll fool everyone."
A far better philosophy is to accentuate both partners' strengths, which was the foundation of the Apple-Aldus partnership. Aldus made killer software. Apple made killer hardware and had marketing resources, field salespeople, trainers, and national account connections.
Cut Win-Win Deals
Because many partnerships are formed between vastly different organizations, there is often a temptation for the larger organization to cut win-lose deals. To make the flow of products, customers, and money work in a partnership, both parties have to win.
In 1990 United Parcel Service (UPS) and Mail Boxes Etc. cut a win-win deal.* Mail Boxes Etc. Provides packing, shipping, receiving, secretarial, faxing, and photocopying services via retail storefronts. UPS invested about Sell million in the company; here's how both sides won:
UPS obtained an instant nationwide network of convenient sites for customers to drop off and pick up packages. It didn't have to invest the time and money to build and run its own offices.
Mail Boxes Etc. Locked in UPS's business, averted the competition that would have arisen had UPS decided to build its own offices and gained a new place from UPS customers driving to its stores.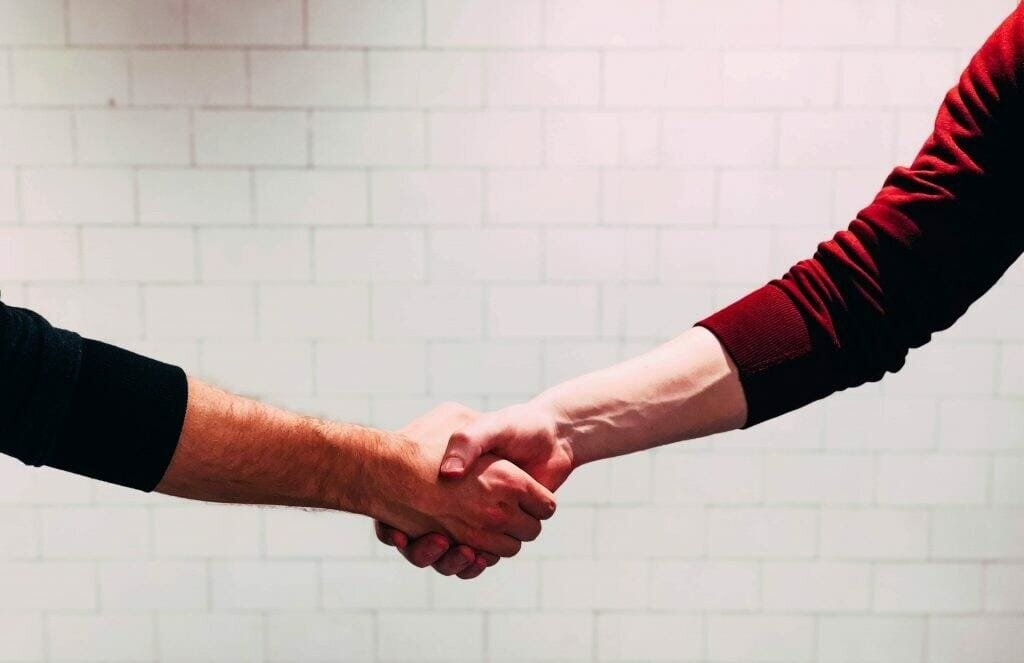 Many partnerships' lopsidedness is not born of necessity but occurs because the larger entity can muscle the smaller one into accepting an unfavorable deal. This is a bad idea for both partners for three reasons:
Win-lose deals won't last. Oppression has seldom proven to be a sustainable system. If you want both parties' middles and bottoms to support the partnership, each side has to see the league as a win.
It's bad karma, and karma is important in partnerships.
For the growth of your business, you must have a wonderful connection with your customers through various digital services such as a mobile application or an official website. You can do all of this easily with the help of HyperEffects. HyperEffects provides you many ways of upgrading your business model through digital services such as providing an official website for your business, providing a mobile-friendly application, Business plans, and business marketing.
So do checkout HyperEffects Today