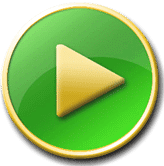 ULTRA HD VIDEO PRODUCTION
Did you know that people are 80 % more likely to remember about your product or services if they watched a video ?
At Hyper Effects we provide you with extravagant and enticing videos that will attract your potential CLIENTS .
Our custom videos offer state-of-the-art production and unique perspectives to give you the status you deserve.
At Hyper Effects we work with your needs and wants to create a video that will reflect your core values and attract your target audience.
Now you have a great opportunity to display your ideas and flourish
your creativity !
AREAS SERVED FOR VIDEO PRODUCTION AND
COMMERCIAL ADS :
BREMERTON, SEATTLE, TACOMA, GIG HARBOR, SILVERDALE, PORT ORCHARD, POULSBO, BAINBRIDGE ISLAND, SEABECK, KEYPORT, GORST, SOUTHWORTH, BURLEY, CHICO, BETHEL AND KITSAP COUNTY